Soulmate Subliminals
Finding your soulmate starts with music.
The Attracting A Soulmate Subliminal recordings are embedded with powerful suggestions that will re-program your subconscious mind! All you will hear is music, but these powerful Subliminals will begin working right away. The Attracting A Soulmate program comes with 10 subliminal topics, available in both daytime and nighttime versions for a total of 20 subliminal recordings.
The Daytime Subliminals are designed for you to listen to during the day while you are at work, driving, working out or going about your daily routine. They feature binaural tones and isochronic waves. The Nighttime Subliminals are designed to be listened to right before you go to bed while you are in a relaxed atmosphere and they feature delta and isochronic waves.
Guaranteed Success
There's no reason to say no to love.
Not only are we proud to make Attracting a Soulmate available to you, but we are also excited to help you find and keep your Soulmate! So here's the deal, place your order below, download your copy, use it and apply the knowledge for 60 days and if Attracting a Soulmate does not deliver as promised, simply send us an email for a full, prompt, and courteous refund. No questions asked! We have that much confidence in Attracting a Soulmate that we're willing to place all the time, effort and risk on us so you don't have to! So what are you waiting for? Order now in complete confidence and we'll soon see you with the person of your dreams!
Find Love Now!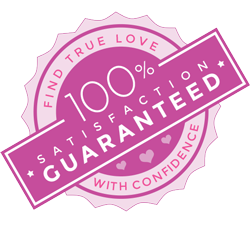 Love Starts in the Mind
How the program came to be
Patti Stanger, the leading matchmaker in the dating field, has been studying the science of attraction for years and figured out her own blocks to love were caused by her unconscious mind emanating negative thoughts that blocked her from her soulmate.
After many years of studying quantum physics, Patti realized that the only way to unblock the roadblocks to love was to reprogram the brain. She then sought out the aid of her friend Steve G. Jones, clinical hypnotherapist and star of "The Secret" Joe Vitale to help her create the perfect subliminal program.
Joe, who had been working with subliminals for years was already familiar with isochronics and biochronics systems which quickly helped to eliminate stagnant energy. Since true love begins in the mind, if you program the mind right you can draw your soulmate in just by emanating positive energy.
Joe, Steve and Patti have created the perfect subliminal system that if used correctly within 60 days will draw true love to you, help you to relax, and feel happy about your new courtship. All you have to do is listen to the music which is embedded with love suggestions and relax. Whether you are working, driving your car, cleaning your house or going to sleep, this product will work. In fact Patti's stands by her product so strongly that she used her own voice to record the embedded suggestions.
We are so excited at Attracting a Soulmate to introduce you to the love of your life and if you're in a relationship already it will only enhance the true intimate relationship you deserve.